Welcome to the Muscatine Adult Soapbox Derby!
Wait? What?

Why is

adult

crossed out?! Slots available for youth ages 10-15 and and adult 16+.
Registration is now open.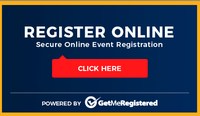 ---
Thank You to all who participated and attended the 2017 Muscatine Adult Soapbox Derby. It was a great event!
Official 2017 Race Results  are available HERE
---
Welcome to the Derby! The 2017 Muscatine Adult Soapbox Derby will take place July 4th, 2017 running down third street hill from Spruce Street through the finish line across Iowa Avenue. Expect a display of excellent craftsmanship and artistic ability as you watch the cars zip down the hill at 30+ MPH racing for the grand prizes! Whether you joined us last year for our first event or are brand new, the Muscatine Soapbox Derby is sure to give fans of all ages a day to remember!
---
Soapbox Derby 2016-Muscatine, Iowa from Joshua Hanna on Vimeo.
 Official 2017 rules and car specifications are available on the Derby Details page.

---
Follow us for updates!